Bacterial
A downloadable game for Windows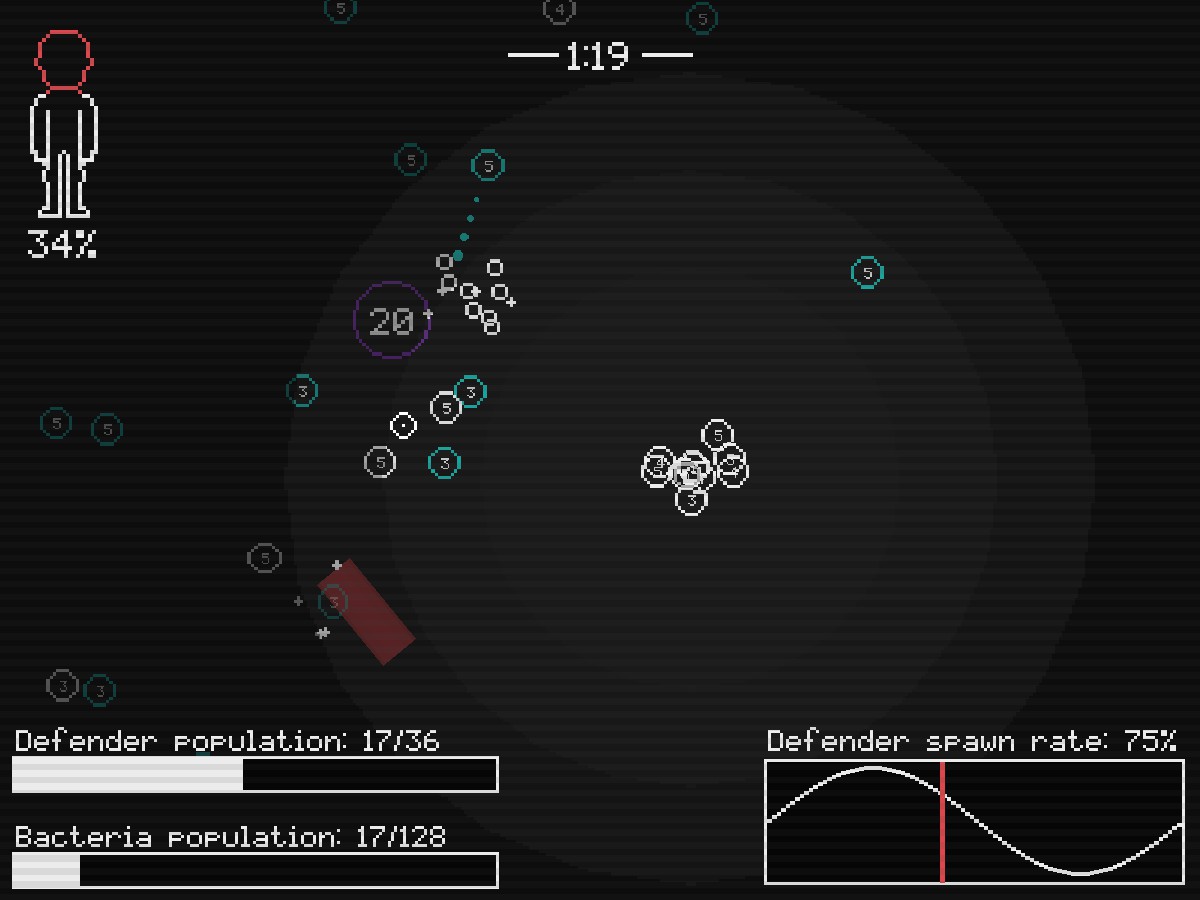 Develop your bacterial colony to infect and kill the human you are inside of. Fight against the growing defender population by using your bacteria minions. Have your population outnumber the defender population in order for the "death rate" of the human to increase. Have the death rate reach 100% before time runs out.
Play and rate the game on Ludum Dare here: https://ldjam.com/events/ludum-dare/45/bacterial
Created by Harry White in 72 hours for Ludum Dare 45.
Special thanks to Error for playtesting.
Install instructions
Unpack the zip file and launch the exe inside.